A winter holiday in South Tyrol
A gem for winter sports
Sun, snow & skiing fun – your winter holiday in South Tyrol is inspiring in every respect. As the most northerly valley in South Tyrol, the idyllic Ahrntal Valley enjoys a superb wealth of snow, is in a tranquil location and is enchanting on the sunny side of the Alps.

The loveliest ski areas in Italy are located close to our hotels in South Tyrol, winter sports enthusiasts, gourmets and families will find an adventure paradise here, one which inspires on every level.

The most family-friendly ski area, the Klausberg, is just a five minute drive away, while the traditional mountain, the Speikboden, with its famous descents and the widely known Kronplatz are just a few minutes' drive away and can be accessed on the ski shuttle.

Experience just how much we nurture the fabulous tradition of skiing, with a great deal of attention to detail and passion, how attentively the traditional ski lodges are managed and the enthusiasm with which we invite you to participate in our exclusive activity programme. You will feel it – skiing fun between 1000 and 2500 metres altitude promises lots of 'wow' moments, impressive ski runs and dreamy mountain panoramas.

Discover the snow-blessed Ahrntal Valley as a paradise for your winter holiday – we look forward to welcoming you!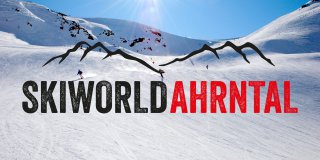 The Klausberg is the number 1 family ski area and the adventure-packed pistes on the Speikboden are there to be discovered and enjoyed to the max.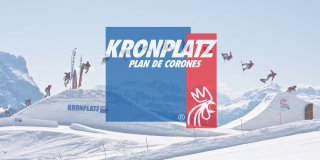 One name; one quality pledge. The Kronplatz impresses with its superb pistes and an outstanding infrastructure in a sunny location.
Activities during your winter holiday in South Tyrol
Zinging adventures
Practice your turns in the Klausberg ski paradise, Speikboden and on the Kronplatz. Carve, wedel, freestyle or enjoy a leisurely stop-off – snowboarding and skiing in the Ahrntal Valley inspires fastidious winter holiday-makers and nature lovers each and every day.

While cross-country skiing you can enjoy gliding through the sparkling winter idyll, with the majestic beauty of the 80 three-thousand metre mountains in the region always in view. Head out on a romantic winter hike through the captivating Ahrntal Valley. Snuggle up in your favourite scarf and snap on your ski shoes and head out in the soft winter tracks.

Toboggan beneath the midnight-blue starry sky into the valley or party during a convivial tobogganing session with all the family in the beaming sunshine. Ambitious mountaineers and courageous adventurers can have a go at ice-climbing up in the lofty heights and make an encounter with nature's elements a highlight of their winter holiday in the Ahrntal Valley in South Tyrol.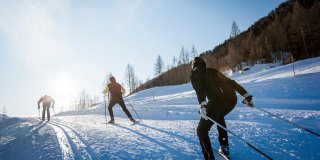 Kilometres of slopes in the valley and at altitude take you through fairy-tale scenery, which encourages you to achieve new goals and to relax and unwind while being active.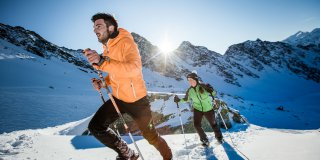 Enjoy the flawless beauty of a fantastic winter day on undiscovered trails around our hotels, stop-off in the most traditional alpine inns and squint happily against the sun ...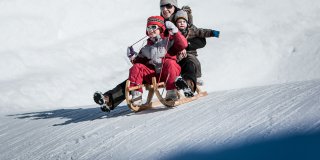 By moonlight, with the family, with friends or romantically together as a couple – tobogganing in the Ahrntal Valley always provides new high points.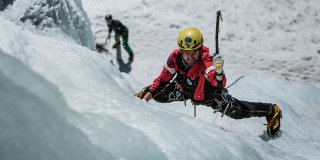 Breath-taking ice falls and the Angerer Ice Climbing Garden which has eleven different routes set the Ahrntal Valley apart as a top destination for exciting sporting adventure.
Family winter holiday in South Tyrol
Little ones get along brilliantly
Give children the gift of happy days. A smile, which is priceless, and a zest for life which is infectious – the Ahrntal Valley is quite rightly one of the leading and most family-friendly winter destinations in Italy and inspires with an extensive, exciting and unusual programme of events for little explorers, free spirits and adventurers.

The main highlight is the Alpine Coaster, a roller-coaster which has lots of jumps and the infamous 360 degree gyro drop, which hurtles you into the valley at speeds of up to 40 kilometres per hour from the Klausberg. But this incomparable adventure mountain has even more to offer – kids and teenagers meet up in Klausiland for skiing fun and adventure. Between boxes and steep bends dinosaurs come to life – so be on guard when you are exploring this variety-packed family paradise!

More still - the Tamarix Family Park is an action-packed fun sports centre for young and old alike. Snowtubing and sledding, playing, romping about and doing what children do – happy children's laughter is what greets you here.

You also get to enjoy holiday fun in our wellness & family hotels – snow, excitement and games make your winter holiday in South Tyrol one of the most precious quality times with all the family.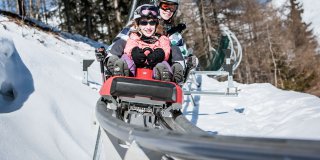 Speed into the valley at speeds of up to 40 kilometres per hour and feel adrenaline, joy, excitement and lively winter fun.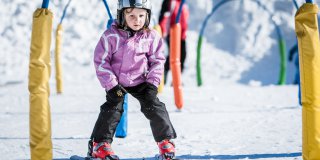 A fairy-tale place for little racers and young ski stars, with new discoveries always in store.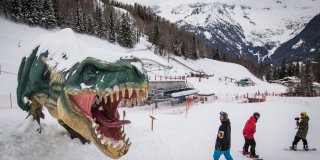 The dinosaurs are on the loose – and with them is a whole lot of fun in the snow. Cool boarders and courageous kids can look forward to meeting T-Rex!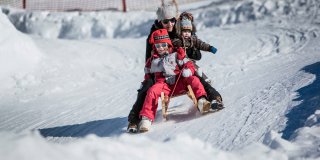 25 % gradient. 100 % fun. In the tubing, snow bob and snow disc runs you get to speed across the snow and ice.